3D Laser Scanning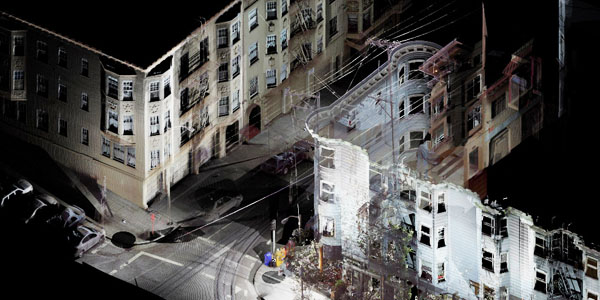 Overview
3D laser scanning is a revolutionary technology that can create precision 3D Point cloud model and which further can be used to create CAD 3D solid and surface model, quickly and efficiently. Our 3D laser scanners can scan material object of any size and shape with high dimensional accuracy. Our 3D laser scanning services can be used for 3D Modeling, Dimensional Measurements, various fact-finding Analysis as well as marketing content purposes.
3D Laser Scanning Equipment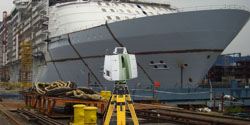 We have high quality, high precision multiple HDS laser scanner equipment for scanning various objects with sizes ranging from a few centimeters to several hundred meters. Our 3D laser scanner has high scanning precision and the 3D model generated from the scans provides excellent dimensional accuracy. All our Laser scanners are Class-1 quality laser scanners which complies with international standards.
High Definition Surveying Specs
Range – 5 cm to 500 Meters
Accuracy – +/- 2mm
Scan Resolution – Min. 2 Micron to 64 mm
Scan Format – Colour or Grey
3D Laser Scanning Services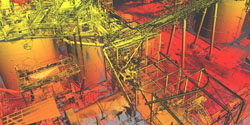 Data Acquisition
We can scan almost anything with no dimensional limitations. Our surveying team is equipped with multiple high precision equipment that would create highly accurate 3D scans. All the high definition surveying complies with international standards like ASPRS class1 and above.
We mainly provide three methods of 3D laser scanning,
Terrestrial Scanning – (Using Ground Base Stations)
Mobile Scanning – (Using Vehicle)
Airborne Scanning – (Using Aircraft)
3D Laser Scanning Applications
Architectural Scanning – Buildings, Industrial Sheds, Heritage sites
Mechanical Scanning – Automobile Components, Heavy Engineering Equipment Components
Land Use and Land Cover Scanning – Topographic Survey, Planimetric Mapping, Linear Mapping, Vegetation Cover Measurement and Classification
Civil Infrastructure Scanning – Roads, Highways, Railroads, Flyovers, Bridges, Dams, Tunnels
Electrical Scanning – HV and LV Substations, Power Plants, HV and LV Powerlines
Ship Building – Shell Scanning, Shell Frame Scanning, Water Leakage detection
Aerospace – Fuselage Measurements, Engine Parts Scanning, Aircraft Interior Scanning
Reverse Engineering – Any Metallic and Non Metallic Parts or whole assembly 3D Scanning
3D Metrology – Scanning of any small to large components for dimensional accuracy measurements
Building Information Modeling (BIM) – For Build Modeling, Building Maintenance, Infrastructure Maintenance, Building 3D Documentation